AIM IHT
Another fuel cell company encourages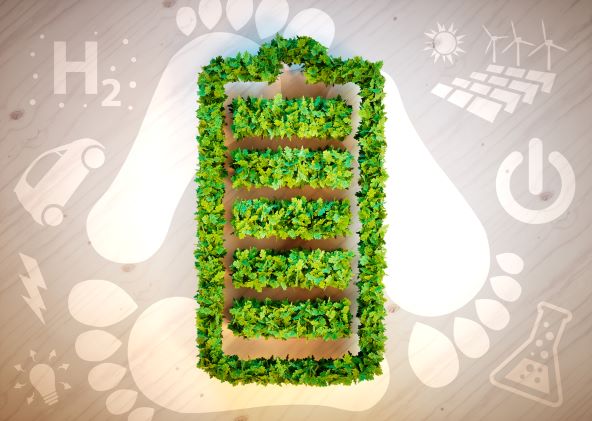 A fuel cell company covered here has secured another nice contract. Elsewhere there were positive updates from several reliable performers from the old economy.
---
Proton: another nice contract win
AIM listed and Munich based Proton Motor Power Systems (LON: PPS), the designer and producer of fuel cells and fuel cell electric hybrid systems, started the week in strong form. Proton has received a 3rd order from a large international engineering and aerospace group for its Proton Motor S8 fuel cell systems for the autonomous provision of energy and heat, with the customer indicating that there may be further follow up…
Sign up and read the full article
Register to continue reading our content.
Already a member? Login
Fundamental Asset Management
Buy any of our portfolios with our associates.

FIND OUT MORE
---
Previous article
Next article
For access to the top news and insights from the investment world
REGISTER FREE
More on AdEPT Technology
A designer and manufacturer of scientific and technology products, which are used in a host of…
---
A fuel cell company covered here has secured another nice contract. Elsewhere there were positive updates…
---
More on Anexo Group PLC
A fuel cell company covered here has secured another nice contract. Elsewhere there were positive updates…
---
Our coverage here includes several modestly valued companies whose shares should recover strongly when the world…
---
More on boohoo.com plc
With growing numbers attracted to fishing, our updated note here reassesses the attractions of this leading angling…
---
Boohoo snaps up more brands from the administrators, a challenger management consultancy is looking good and…
---
More on H&T Group
A fuel cell company covered here has secured another nice contract. Elsewhere there were positive updates…
---
As growing amounts of money move into the ESG space, this article highlights the difficulty in…
---
More on IG Design Group
A fuel cell company covered here has secured another nice contract. Elsewhere there were positive updates…
---
One of the world's leading designers and manufacturers of gift packaging, celebrations and craft products delivered…
---
More on Proton Motor Power Systems
A fuel cell company covered here has secured another nice contract. Elsewhere there were positive updates…
---
A big day of results included the good, bad and ugly from Scapa Group, a previous winner…
---
More on AdEPT Technology
---
---
---
More on Anexo Group PLC
---
---
---
More on boohoo.com plc
---
---
---
More on H&T Group
---
---
---
More on IG Design Group
---
---
---
More on Proton Motor Power Systems
---
---